Blue Ribbon Products Company was founded in 1933 by Joseph "Finny" Londergon and was incorporated on January 8, 1946. With over 80 Years you can Trust… We Know the Beverage Industry.
Blue Ribbon Products Co.
We Know the Beverage Industry
Blue Ribbon Products is family owned and we have been in the beverage business for over 80 years! We are committed to providing quality products and service to you- today, tomorrow and for the next 80 years!
Music & Beer Blog
We love music here at Blue Ribbon Products and want to add some fun to our "digital game". A blog about beer and music sounded fun and made a whole lotta sense to us. Beer and music are a match made in heaven.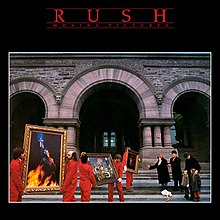 Last Saturday I was on my porch, and grabbed a LaBatt Blue. Mmmm good. I was in a bit of a restless mood, since it was mid day, nice weather, and I felt the need to do something. I didn't move from my hammock for a good hour, but eventually felt a sense of...
read more