This past weekend I broke out some vinyl circa 1978/79. Dire Straits debut came on the scene during a time there wasn't much on the radio that even remotely sounded the same. Comedian Steve Martin once said something to the effect, "be so damn good you're impossible to ignore." Mark Knopfler and his band did exactly that when they hit the scene. I never met anyone who didn't tip their hat to the, as Rolling Stone rock critic Ken Tucker described, the "inescapable hook" of Sultans of Swing and Knopfler's Dylanesque vocals.
The story goes that the title of this killer tune was hatched when Knopfler was in a near empty pub in Deptford, South London. He was watching a jazz group who looked and sounded, well, a little plain, and announced their name as "Sultans of Swing". Knopfler got a chuckle out of the contrast of appearance, near empty pub, and the over-the-top name and set to writing the tune almost immediately.
I love Sultans, but the song for me on this album by far is, In the Gallery. This tune clocks in at 6:16 and is a master class of guitar work. It has a funky beat to it, and I get a total kick out of how Knopfler takes a swipe at the insanity of the art world establishment. I love the art world, but let's face it, it is completely nuts. The world's greatest artists often 'make it' only after they've passed.
Knopfler tells the story of his dad's friend, Harry Phillips, who was an established artist.
My favorite two verses are below and delivered by Knopfler with a punch:
And then you get an artist says he doesn't want to paint at all Just takes an empty canvas, sticks it on a wall Birds of a feather, all the phonies and all of the fakes
While the dealers, they get together And they decide who gets the breaks And who's going to be Who's going to be In the gallery
And of course, the tune ends with Knopfler explaining that when Harry dies, "the vultures, they're coming down from the tree" and Harry finally gets his spot…in the gallery.
Drop this on your turntable, grab a beer, and crank it up. This record pairs great with a delicious Samuel Smith Organic Chocolate Stout. I couldn't help but reach for this beer, since Samuel Smith is a brewery in Tadcaster which is located in North Yorkshire, England. When I listen to Knopfler, the Stratocaster comes to mind, and well, Tadcaster and Stratocaster both produce wonderful vibes!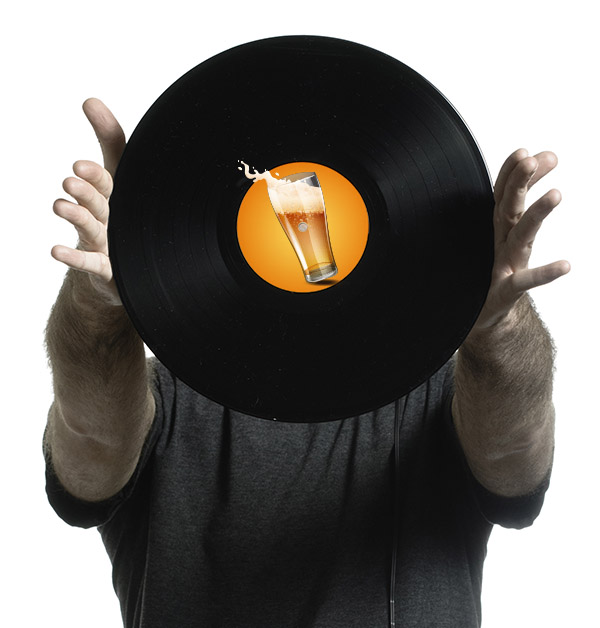 Vinyl Guy is an employee of Blue Ribbon Products. He is not a musician, nor a writer. He's simply a music buff who likes to drink beer and listen to great music.