It was November 1992. I had grabbed the latest record from REM titled Automatic for the People. It was one of those recordings that didn't need to grow on me at all, I loved it straight away.
I was in the truck driving back for the evening, after a long day of delivering beer. I was tuned into WXRT. I heard the DJ tell the story REM had named their record after a soul food restaurant named Weaver D's Delicious Fine Foods in Athens, Georgia. 'Automatic for the People' was one of many phrases proprietor Weaver D used daily, and it serves as the tagline for the restaurant.
When I arrived home, I called 411 (remember those days!) and asked for the number of the restaurant. I love soul food, but obviously I couldn't order take out from Joliet. So, I decided to call and ask if they sold t-shirts.
What a thrill it was when the man himself (Dexter Weaver) answered the phone! I told him how much I loved the record and story, and did my best to make my call quick, assuming he was a busy guy. He was equally thrilled that a guy from Chicago was calling and cared, so he talked to me for about 20 minutes.
I asked about the band and he generously shared how much he thought of the guys. He gave me the rundown on a few of the t-shirt designs, so I ordered about 10. I wanted a few for myself and wanted to give my music buddies a cool surprise gift. A week later the package arrived with a nice note from Dexter, along with post cards from the area. What a nice guy.
Now for the music. The track that kills me is the last one, Find the River. It's an absolute gem. One of REM's finest. Mike Mills and Bill Berry's background vocals are brilliant. They each take a different approach—Mills sings with great emotion, and Berry is doing a deeper rambling kind of thing. I've read they laid down the tracks separately, without knowing what each other was going to do, and it just works. Mills is one of the best backup singers in rock-n-roll.
For me, Find the River is a summer tune. It's a melancholy tune, but Michael Stipe's lyrics make me happy. I think of water, flowers, sunshine and summer.
"Me, my thoughts are flower strewn
Ocean storm, bayberry moon"
"Bergamot and vetiver"
"Of ginger, lemon, indigo
Coriander stem and rose of hay"
I was listening to this recently, so, of course, I had to grab a beer and play it a few times. When I think of summer and sunshine there is only one beer for me, and that's Bell's Oberon. A cold Oberon, the mellow vibe, and those lyrics are a match made in heaven.
A little trivia for you, too. I read Stipe made up 'rose of hay' so it would rhyme with naivety. Brilliant! What's also brilliant is REM had Led Zeppelin's John Paul Jones do the string arrangements for several tracks.
The other tune that knocks me out is Man on the Moon. A tribute to Andy Kaufman, need I say more?
Revisit 'Automatic', grab a Bell's Oberon and while you're at it, give the Bell's family a shout out on Beer Advocate with a rating https://www.beeradvocate.com.
Prost!
Thanks for reading – the Vinyl Guy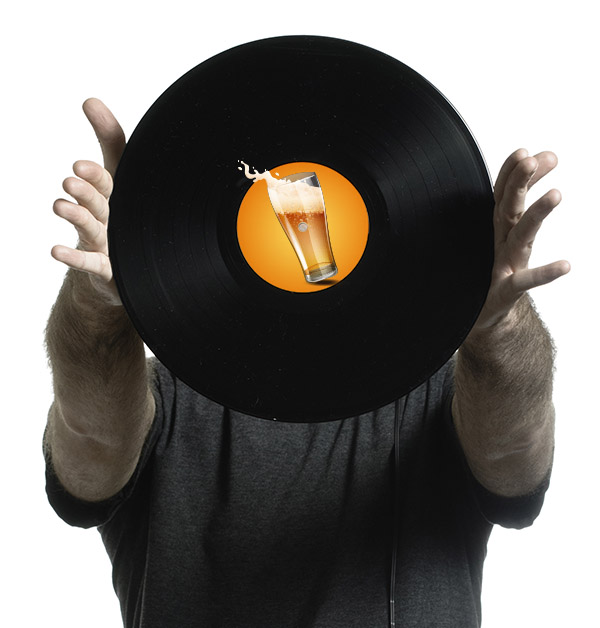 Vinyl Guy is an employee of Blue Ribbon Products. He is not a musician, nor a writer. He's simply a music buff who likes to drink beer and listen to great music.