Lately I have been listening to a lot of Peter Gabriel. Of course, it got me thinking about beer.
Lagers have never gone out of style, but they have been living in the shadows of the IPA craze and the next limited barrel aged beer release. Recently though, I've seen an uptick back to the basics, specifically pilsners.
After a long day moving cases of beer, my favorite thing to do is kick back with a crisp and refreshing pilsner. Bell's Lager of the Lakes has been my go-to for a few years now and pairing it up with a brilliant album is a great way to relax.
I was listening to my favorite Peter Gabriel album the other day, the one that is often referred to as Melt (his third solo record), and it got me thinking back to something I read years ago about Gabriel's recording process. The story is Gabriel told his two drummers, Phil Collins and Jerry Marotta, they couldn't use cymbals on the record.
In an interview with Q magazine's Mark Blake, Gabriel said, "Artists given complete freedom die a horrible death. So, when you tell them what they can't do, they get creative and say, 'Oh yes I can,' which is why I banned cymbals. Phil was cool about it. Marotta objected and it took him a while to settle in. It's like being right-handed and having to learn to write with your left."
I love that, and it's so true. It can be applied to recording and brewing. Leaving space for the basic flavors of a great lager is not only important, it's one of the toughest assignments of any brewer.
Melt is a masterpiece. While the whole record is fantastic two songs really stand out for me.
The first is Biko. The bagpipes and guitar provide a haunting sound, and sparse drums give it a lot of space, which makes the song sound 'open' to me. It's a great vibe and obviously fits the tune and sad story perfectly.
The second is by far my favorite song, titled Family Snapshot. Gabriel read a book by the man who attempted to assassinate George Wallace. He included imagery from the JFK assassination as well and blended the story.
The song is like a movie. He is narrator, assassin, and broken little boy and gives each of them a specific emotional vocal treatment. The fretless bass is stunningly simple and provides emotion like no other instrument on the song. Gabriel had a vision for this tune and nailed it!
Grab a clean and refreshing Bell's Lager and give Melt a spin. It's a simple act, but time well spent. When your done why not jump on Beer Advocate and give the Bell family a shout out with a rating https://www.beeradvocate.com.
Prost!
Thanks for reading ~ Vinyl Guy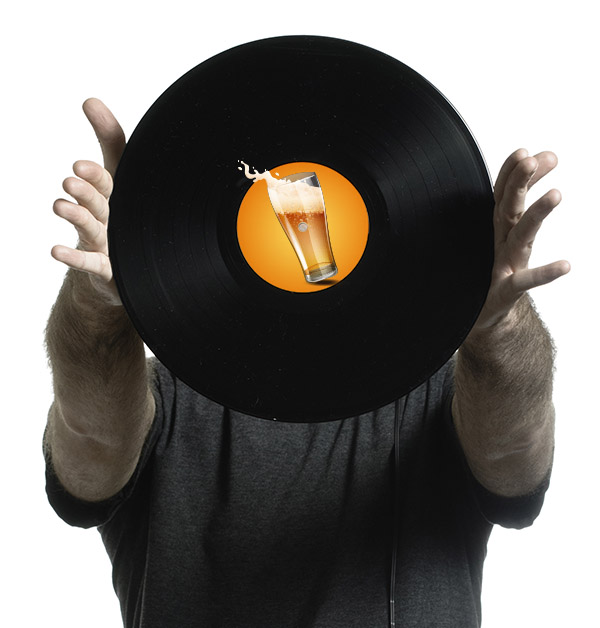 Vinyl Guy is an employee of Blue Ribbon Products. He is not a musician, nor a writer. He's simply a music buff who likes to drink beer and listen to great music.