Spring is here, and warmer weather cannot get here soon enough. Over the past week I checked in on Facebook and noticed a lot of friends spending their spring break down south. Beaches, beaches, and more beaches! The photos were amazing (but I was still cold!).
So, I did what I always do when I miss the beach. I grab an ice-cold Corona and dig into my vinyl collection. I hadn't heard Hendrix in a while, so I pulled out an old vinyl favorite. I put Axis: Bold as Love on the turntable and, like magic, my beach was found! The subconscious at work, I asked?
There are a lot of great tracks on this album, and in some ways, I think this could be the Experience's most underrated recording.
Little Wing is the stand out and best-known cut for sure. However, the cut I turned up to 11 was Spanish Castle Magic.
The story goes Jimi penned this in remembrance to The Spanish Castle bar in Seattle where he played some of his first gigs. I love Jimi's hard-core guitar progression in this tune, and his vocals are so cool. When he says "lookout!" and toward the end raps "it's all in your mind, a little bit of daydream here and there" gives the tune a intimate quality, as if he's talking directly to the listener.
Daydreaming was exactly what I was doing, Corona in hand, reclining and imagining the heat of the sun on my face. Ahhhh. I've always loved the 'transportation' quality of a great album accompanied by a beer or two.
After Spanish Castle Magic it rolls right into a light soul-funk-pop ditty Wait Until Tomorrow. For this tune, Mitch Mitchell's drumming is where my focus shifts. It's superb. Wait Until Tomorrow clocks in at 3:03 which is just enough time to throw back another Corona and do a little time travel.
A little trivia for fellow music lovers out there. Listen to Mitchell's drum shuffle on Up from the Skies then go listen to Liberty DeVitto's drum shuffle on Billy Joel's Only the Good Die Young. I recently heard an interview with Liberty and he said that originally Billy wanted a reggae groove for the song, but he was sick and tired of the reggae groove, so he threw a little Up From the Skies Mitch Mitchell at him, and it took.
What are you listening to?
Thanks for reading ~ Vinyl Guy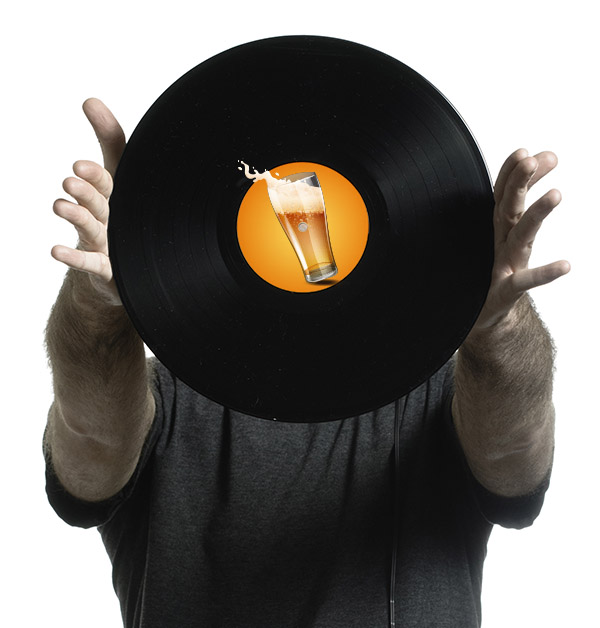 Vinyl Guy is an employee of Blue Ribbon Products. He is not a musician, nor a writer. He's simply a music buff who likes to drink beer and listen to great music.